Ark Designs Studio - Revamping the Online Presence of an Architectural Firm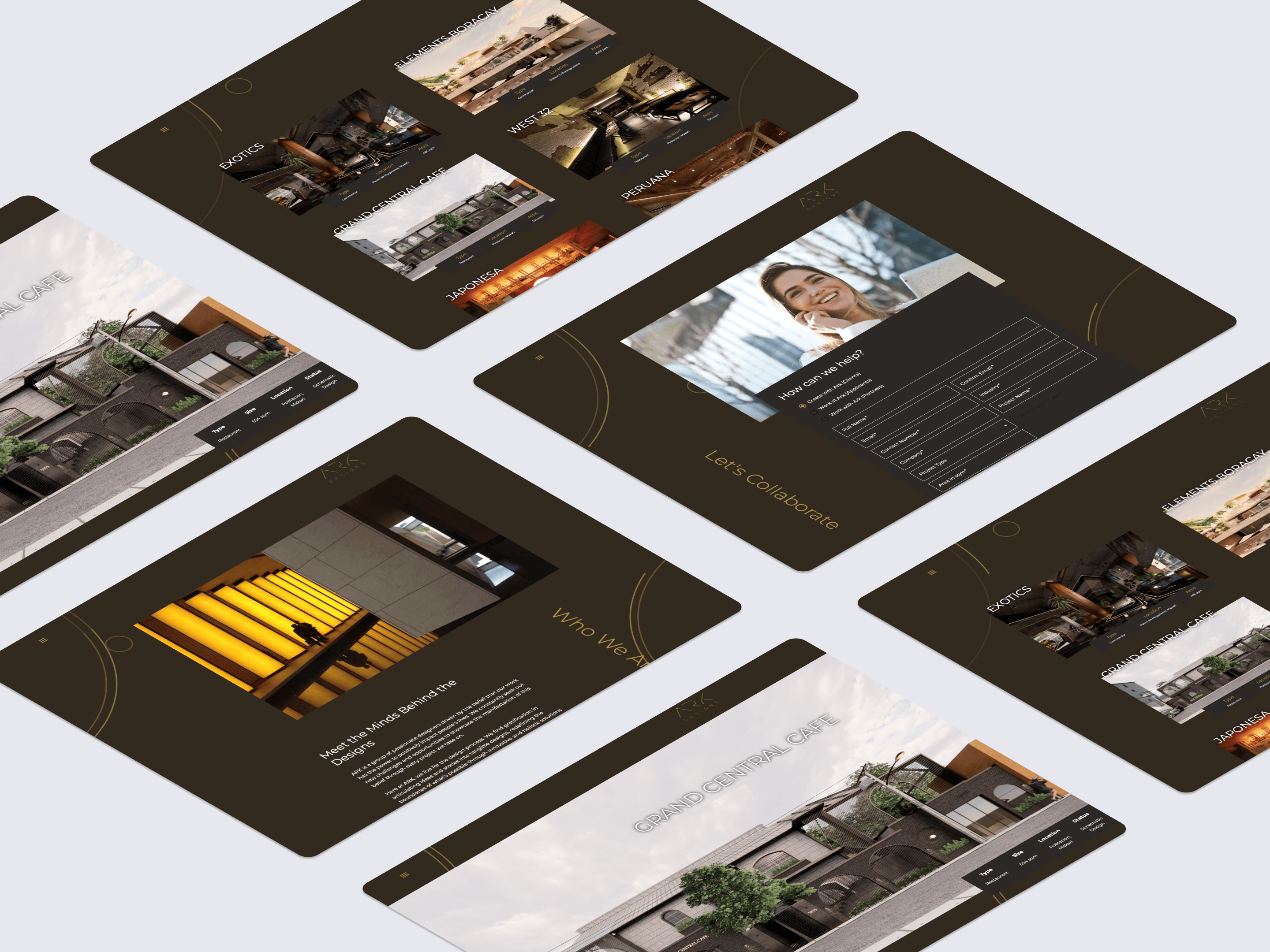 Client

Ark Designs Studio is a renowned architectural firm in the Philippines, known for its innovative designs and sustainable approach to architecture. They offer a wide range of architectural services, including residential, commercial, and institutional projects.

Industry

Architecture

Company Size

10 - 25

Headquarters

Manila, Philippines

Project Duration

2 months (Sept. - Nov. 2022)
Visit Website
An architectural firm based in the Philippines, approached our web development agency to revamp their online presence. They wanted a modern and visually appealing website that showcased their portfolio and expertise in the architectural industry.
Ark Designs Studio had previously relied on traditional marketing channels and word-of-mouth referrals to generate business. However, they recognized the need to adapt to the digital era and establish an online platform that could effectively convey their expertise and attract potential clients. With a vast portfolio of impressive projects, they sought a web development agency that could capture their brand identity and translate it into an engaging online experience.
We conducted detailed discussions with Ark Designs Studio to gain a deep understanding of their brand, target audience, and unique selling points. This helped us define the project scope, design preferences, and functional requirements. Our team meticulously crafted a custom web design that aligned with Ark Designs Studio's brand identity. We focused on creating a clean and modern aesthetic, incorporating high-resolution imagery to showcase their architectural projects. We implemented user-friendly navigation and interactive elements to enhance the overall user experience. We integrated a robust CMS that enabled Ark Designs Studio to easily update and add new content to their website, including project descriptions, images, and client testimonials. This empowered them to maintain an up-to-date online portfolio effortlessly.
Our team performed keyword research and implemented on-page optimization techniques to improve the website's search engine ranking. We ensured that meta tags, URLs, and headings were optimized for relevant keywords to enhance organic visibility. Recognizing the importance of mobile compatibility, we developed a responsive website design that ensured a seamless browsing experience across various devices, including smartphones, tablets, and desktop computers.
The new website successfully captured Ark Designs Studio's brand identity, featuring a visually stunning design that showcased their architectural projects in a compelling manner. The site's aesthetics received positive feedback from both clients and industry peers. The intuitive navigation and well-organized content enabled visitors to easily explore Ark Designs Studio's portfolio, leading to increased engagement and longer session durations. User feedback indicated a high level of satisfaction with the website's usability.
Through strategic implementation of SEO techniques, the website witnessed a significant increase in organic traffic. The improved search engine rankings for relevant keywords contributed to a steady influx of qualified leads and inquiries. The responsive design ensured a consistent user experience across all devices, accommodating the growing number of mobile users. This resulted in increased mobile traffic and improved user engagement on smartphones and tablets.
By partnering with our web development agency, Ark Designs Studio successfully transformed their online presence, establishing a visually appealing and user-friendly website. The project's outcome demonstrated the effectiveness of a well-executed web development strategy, driving increased visibility, user engagement, and business opportunities for the architectural firm.
Hear it straight from

Ark Designs Studio

"Working with the team was a great experience. They understood our requirements and delivered a stunning website that exceeded our expectations."
---
Jenna Malvar
Founder of Ark Designs Studio