HAVOC Apparel - Building an Ecommerce Store for a Streetwear Brand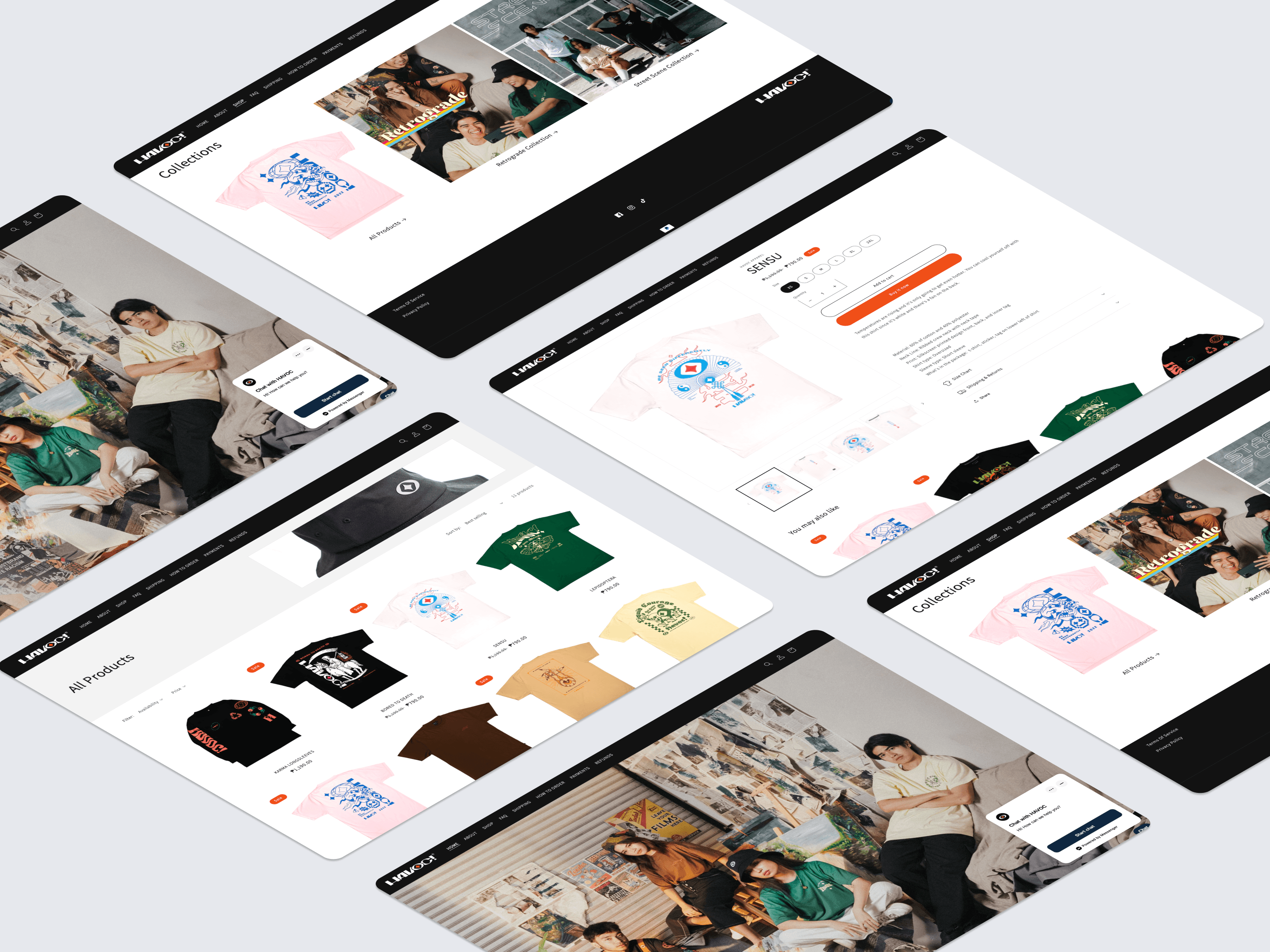 Client

A streetwear brand that aims to offer unique and trendy clothing options to fashion enthusiasts. Their products reflect urban culture and street fashion trends.

Industry

Fashion

Company Size

5 - 10

Headquarters

Cebu City, Philippines

Project Duration

1 month (August 2022)
Visit Website
A local apparel online shop based in Cebu City, Philippines, that specializes in streetwear fashion. They approached our web development agency to build an ecommerce store for their brand, providing a seamless online shopping experience for their customers.
A young and dynamic fashion brand known for its unique streetwear designs that cater to the urban youth. With a strong vision to become a leading player in the local streetwear market, HAVOC Apparel aimed to leverage the power of digital platforms to connect with their target audience and drive online sales.
We conducted detailed discussions with HAVOC Apparel to understand their brand identity, target audience, and specific features they desired in their ecommerce store. Our team created a visually appealing and modern website design that captured the essence of streetwear fashion, aligning with HAVOC Apparel's brand image. We incorporated intuitive navigation and user-friendly interfaces to enhance the overall user experience.
Leveraging robust ecommerce platforms, we built a scalable and secure online store for HAVOC Apparel. This included features such as product catalog management, shopping cart functionality, secure payment gateways, inventory management, and order processing. Recognizing the importance of mobile browsing, we ensured that the ecommerce store was fully responsive, providing an optimized experience across various devices.
To improve online visibility, our team implemented SEO best practices, including keyword research, on-page optimization, meta tags, and URL structuring, to help HAVOC Apparel rank higher in search engine results pages.
The new ecommerce store significantly increased HAVOC Apparel's online visibility, attracting a broader audience and driving organic traffic from search engines. The user-friendly interface and intuitive navigation resulted in reduced bounce rates, increased time spent on the website, and improved conversion rates. The optimized ecommerce functionalities, coupled with improved customer experience, led to a substantial increase in online sales and revenue for HAVOC Apparel.
The new ecommerce platform allowed HAVOC Apparel to efficiently manage their growing product inventory and handle increasing customer demands without any performance issues.
Hear it straight from

HAVOC Apparel

"Working with PocketDevs was a fantastic experience. They understood our brand's aesthetic and delivered an exceptional ecommerce store. Our online sales have increased significantly since the launch."
---
Jeff Garcia
Marketing Director at HAVOC Apparel