PetBox - Simplifying Pet Product Purchases through a Mobile App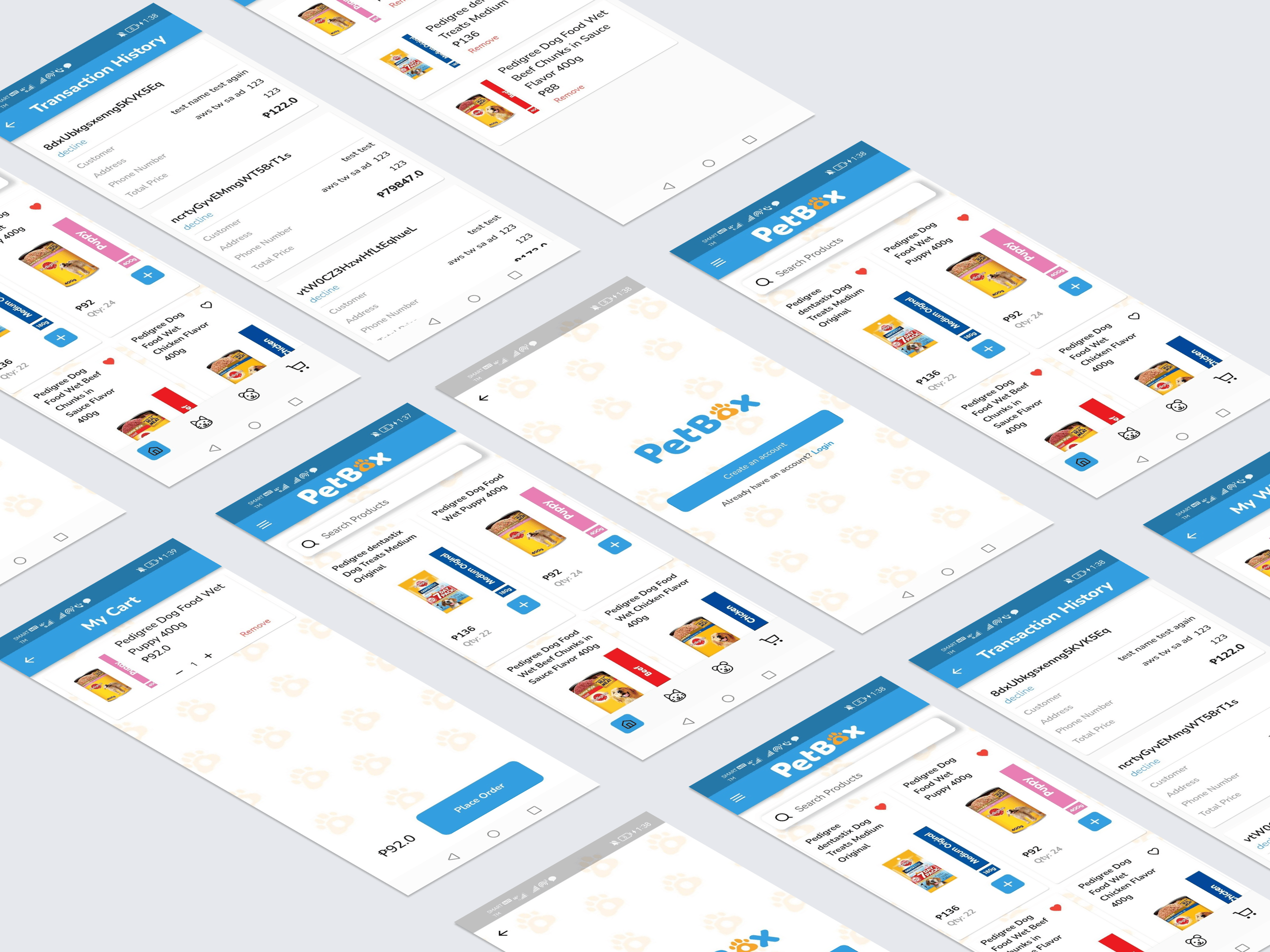 Client

PetBox is a leading mobile app in the Philippines that revolutionizes the way pet owners shop for pet products. Their platform offers a wide range of pet food, accessories, and essentials, providing customers with the convenience of doorstep delivery.

Industry

Pet Products

Company Size

10-20

Headquarters

Makati, Philippines

Project Duration

6 months (Aug. - Dec. 2021)
Visit Website
PetBox is a mobile application based in the Philippines that offers pet owners the convenience of purchasing pet food and products and having them delivered straight to their homes. To provide a seamless and user-friendly experience, they approached our mobile app development agency to build their app from scratch.
With the growing demand for online shopping and the increasing popularity of mobile apps, PetBox aimed to provide pet owners with a convenient platform to browse and purchase a wide range of pet food and products. They partnered with us to transform their vision into a reality.
We collaborated closely with PetBox to create a mobile app that addressed the client's challenges and achieved the desired goals.
The development of the PetBox mobile app resulted in significant improvements for both the client and the end-users. Pet owners now had a convenient and time-saving platform to order pet food and products from the comfort of their homes. The streamlined purchasing process and scheduled deliveries eliminated the need for physical store visits and reduced the stress of running out of supplies. The comprehensive catalog provided pet owners with a wide selection of pet food and products, giving them access to brands and varieties that may not be readily available in local stores.
The PetBox mobile app served as a catalyst for business growth, allowing the client to tap into the growing market of online pet supply shopping in the Philippines. Increased sales and customer acquisition contributed to the expansion of PetBox's market presence.
Through close collaboration between the mobile app development agency and PetBox, the development of the PetBox mobile app successfully addressed the challenges faced by the client. The app's user-centric design, extensive product catalog, secure payment integration, efficient delivery system, and personalized features significantly improved the pet product purchasing experience for pet owners in the Philippines. PetBox emerged as a leading mobile app in the pet supply market, simplifying the lives of pet owners and contributing to the growth of the company.
Hear it straight from

Petbox

"The mobile app developed by the team at PocketDevs has been a game-changer for our startup. It has allowed us to reach a wider audience and provide a convenient shopping experience for pet owners. We are extremely satisfied with the app's performance and functionality."
---
Ralph Caluya
Founder of Petbox