Plooma - Hyperlocal eCommerce Marketplace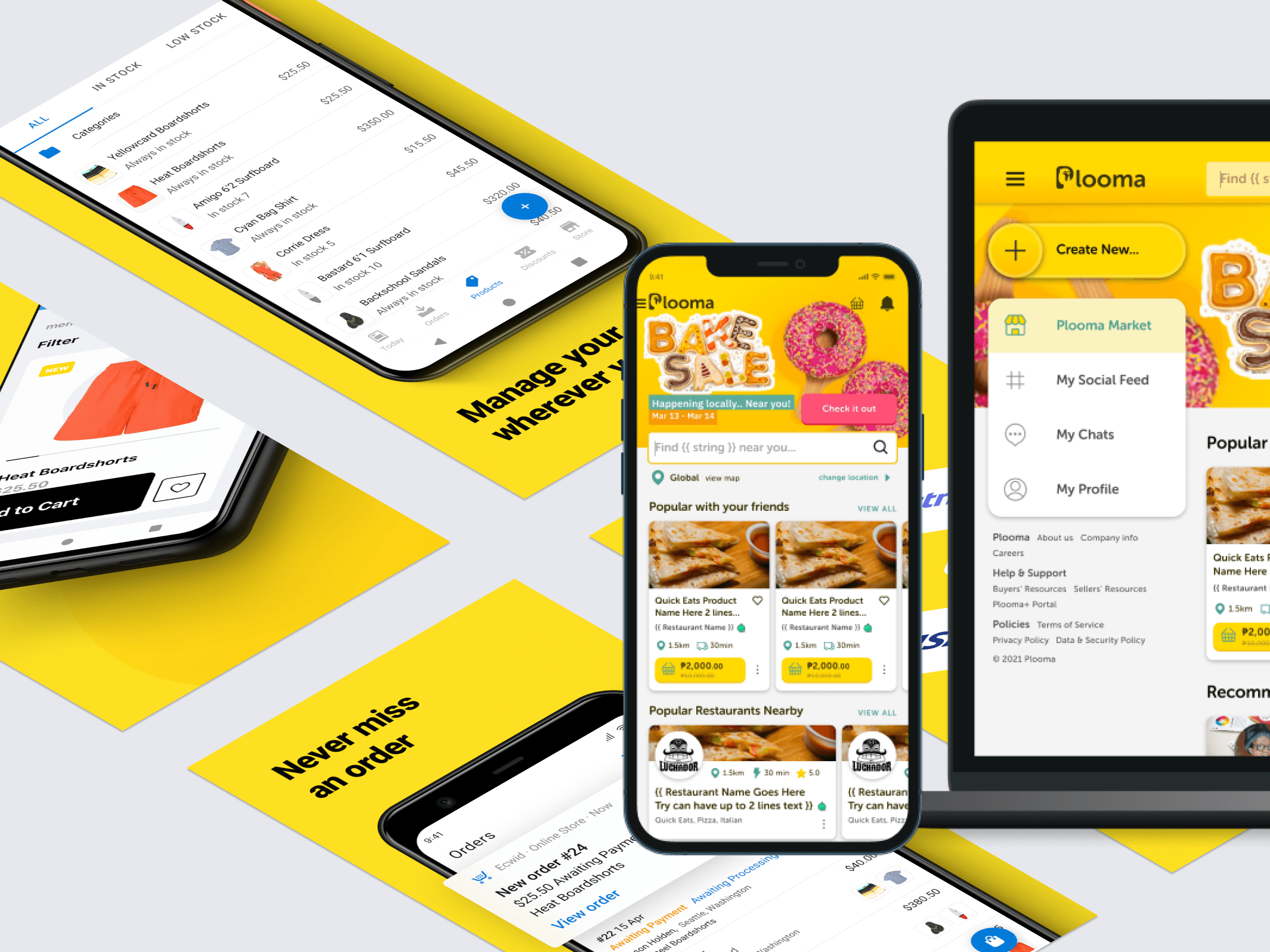 Client

Plooma is a new ecommerce marketplace platform that connects buyers and sellers from various industries, providing a user-friendly and efficient platform.

Industry

ECommerce

Company Size

10-20

Headquarters

Makati, Philippines

Project Duration

5 months (Aug. 2021 - Dec. 2021)
Visit Website
Plooma is a new ecommerce marketplace platform that aims to redefine and simplify the online shopping experience. With a focus on innovative features and seamless user interactions, Plooma partnered with our development agency to build their mobile app for iOS and Android platforms.
Plooma recognized the growing demand for a localized ecommerce platform in the Philippines that would connect buyers and sellers across various categories. Their vision was to create an intuitive and engaging mobile app that would provide seamless experiences for users while facilitating secure transactions. They partnered with our team to transform this vision into reality.
Plooma sought a clean and intuitive user interface that would cater to a diverse range of users. We faced the challenge of creating a design that balanced aesthetics with functionality while ensuring an enjoyable user experience.
We implemented industry-leading payment gateways, integrating robust security measures to safeguard sensitive user information. End-to-end encryption and compliance with PCI-DSS standards ensured secure transactions, instilling trust among users.
To accommodate future growth, we designed a scalable architecture that utilized cloud infrastructure and load balancing techniques. This ensured the app's ability to handle increasing user traffic and maintain optimal performance during peak periods.
Through our collaboration with Plooma, we successfully developed a mobile app that aligned with the client's vision of a user-friendly and secure ecommerce marketplace platform. The implementation of cross-platform compatibility, secure payment integration, and a scalable architecture enabled Plooma to enter the market with confidence, positioning them for future growth and success.
Hear it straight from

Plooma

"Working with PocketDevs was great. They understood our vision and translated it into a seamless mobile app that exceeded our expectations. Our users love the intuitive interface and fast responsiveness. We highly recommend their services."
---
Bernard Anthony Alfara
CTO of Plooma